Derry Simpson
Chief Executive Officer
Experienced director and senior leader Derry Simpson is the CEO of Youth Focus.
Derry has held a range of senior leadership and executive roles, including at Telethon Kids Institute, and as Managing Director of award-winning advertising agency 303Lowe.
Derry brings a wealth of skills to Youth Focus, including strategy, communications, and governance. She has a passion for equity and inclusion, and a strong understanding of youth mental health.
Derry is dedicated to improving health and wellbeing outcomes for young people and is looking forward to being part of achieving the organisation's vision.
Derry has held a range of senior leadership and executive roles, including at Telethon Kids Institute, and as Managing Director of award-winning advertising agency 303Lowe.
With exceptional coaching and leadership skills, Derry is a mentor to many young women in WA and a 2018 Telstra WA Business Woman of the Year Finalist.
Derry is a long-term supporter of Youth Focus, and has also been a member of the Board of Directors, which gives her unique insight into our work.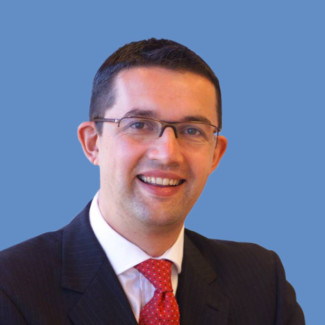 Billy Meston
Chair
Billy is a Partner and leader of the private clients team in Perth within PwC Australia and has over 25 years' experience.
Billy has been a partner since January 2008 following his move from the UK where he was a Partner with Baker Tilly.
Billy has been working with private, entrepreneurial and not-for-profit organisations in Australia and the UK since 1994. He has significant experience in external audit; corporate governance; process and performance improvement; strategy; valuations; mergers and acquisitions; national and international expansion.
Billy is a Registered Company Auditor (Australia) and has a Bachelor of Commerce from the University of Edinburgh. He is a member of the Institute of Chartered Accountants in Australia and Scotland.
Billy is a former Director and Trustee of the Australian Defence Force Assistance Trust (The Bravery Trust), Director of the Westside Wolves Hockey Club and President of Claremont Nedlands Junior Cricket Club.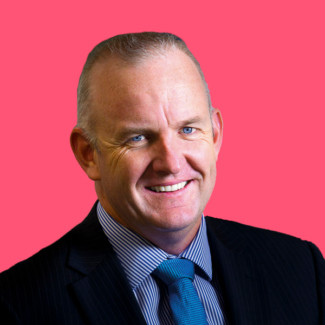 Paul Larsen
Member
As Chief Executive Officer, Paul Larsen oversees the management of Arc Infrastructure's (formerly Brookfield Rail) network across the southern half of Western Australia.
Paul is passionate about rail in this State, and is committed to positioning Arc Infrastructure to secure an exciting future for its customers, employees, shareholders and everyone affected by how well the railway performs. He joined the company in 2003 and held several senior commercial positions prior to taking on the leadership role in April 2008.
Paul has since led the transformation of the business with more than $2 billion invested by Arc Infrastructure to deliver an upgraded and modernised railway that has supported a 113% increase of tonnes transported on the rail network. This achievement was recognised by the international rail industry with the 2014 award for corporate innovation and excellence.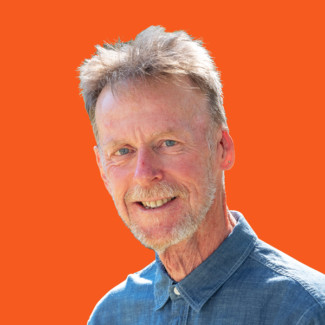 Phil Renshaw
Member
Phil is currently an Associate Director in the Taxation division of BDO WA.
Prior to commencing at BDO, Phil had spent 26 years at KPMG in Perth, the last 17 years as a partner.
Phil has a Bachelor of Business from Curtin, is a graduate of the Australian Institute of Company Directors, and is also an Accredited Mediator with the Resolution Institute of Australia. He is a member of CPA Australia and a Certified Tax Adviser with the Taxation Institute of Australia.
Phil has a resounding empathy with the Youth Focus mission, being a father to six children and having seen most things that raising teenagers can bring.
Phil has completed the Hawaiian Rides for Youth eight times. He is currently Chairman of the Hawaiian Ride for Youth Organising Committee and is a Director of Dismantle Inc.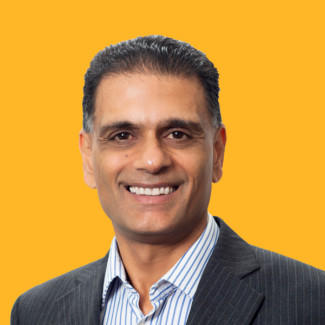 Raj Thethy
Chief Financial Officer
Raj's experience exceeds 20 years of specialising in finance and business management. A CPI qualified accountant, he is an individual with global experience.
Raj has lived and worked in three countries – Australia, Kenya and the United Kingdom as well as studying in the United States. Raj holds a Bachelor of Administration (option in Finance) from California State University, Hayward.
Raj's career spans the education, private and not-for-profit sector sectors and his roles have included leading corporate teams, finance teams, taxation, treasury, company mergers and takeovers, negotiating significant contracts with commercial ventures, universities and governments.
In his current role at Youth Focus, Raj manages all administrative functions including human resources, finance, IT&T, facilities management and risk management.
Raj is also a Board member of the Centre for Stories, an independent, inclusive arts and cultural organisation that uses storytelling to inspire social cohesion and understanding.
If you require urgent mental health support, please attend your nearest hospital emergency department or call:
For phone counselling support, please contact: