Invisible threads are the strongest ties.
Everyone is connected by invisible threads. These threads represent meaningful connections with people and places in our communities. During periods of change, isolation and anxiety, these threads can unravel for young people. Be the thread that connects a young person with care by making a life-changing donation this tax-time.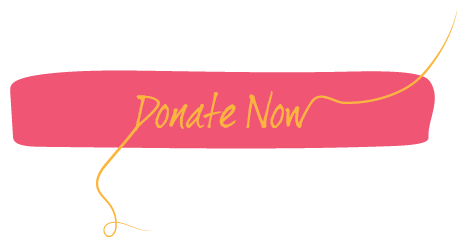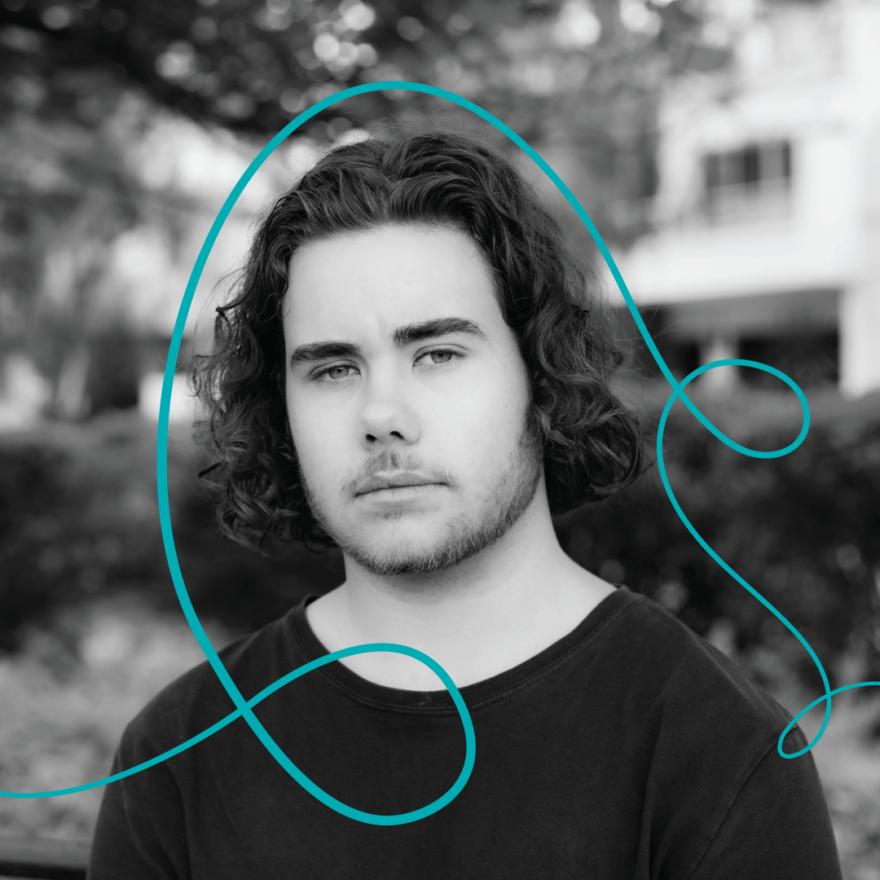 A thread from Joel's story
Mental illness has unfortunately always been a part of my life, and it has changed its course multiple times during my 21 years. From a toddler through to my high school years, I struggled with panic attacks. From the age of 15, the most recognisable factor of my anxiety has been OCD.
If I had to describe OCD, I'd say it's like my brain is telling me I MUST do a certain thing, or else something bad will happen. And if I try to resist that action, my anxiety levels increase to an unbearable level, and that thought keeps repeating over and over and over again.
My OCD has taken many forms, but the most impactful form I've experienced is definitely my fear of germs. At my worst, I wash my hands upwards of 50 times a day, and this often results in my hands and fingers splitting and bleeding. It has made supposedly simple tasks such as cleaning my room into a long and very painful one, as I find myself being forced back into the bathroom to wash my hands after simply picking up an item of clothing or wiping over my desk.
My battle against mental illness is a constant one. Every day I find myself up against my anxiety, depression, and OCD. And now, more than ever, I need as much support as I can get.
My friends and family play a pivotal role in maintaining my mental health, and having their support over the years has been amazing. The recent events have unfortunately meant I've been unable to see my friends in person, an activity which was often the highlight of my week.
Now, more than ever, young people, like me, need connection.
I know that Youth Focus can provide young people of WA with that potentially life-saving connection.
Especially at times like these, it's crucial that people are aware of the support around them. It doesn't matter who you are, and whether or not you believe it, there are people looking out for you. The reality is, there's always someone.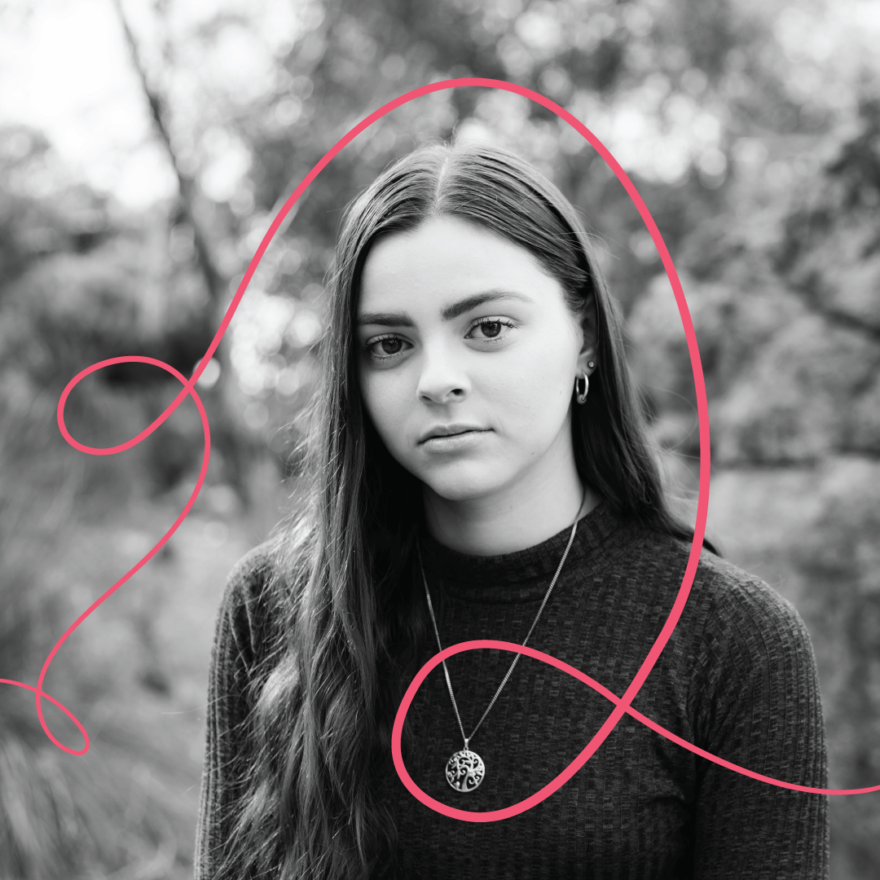 A thread from Ali's story
I have struggled with my mental health for as long as I can remember. I don't remember a time where I felt "normal".
In the simplest way I can explain, I picture my body as a car. My body is my car, it gets me from one place to another. Only I am a passenger in this car, on this road called life. I am a passenger in a car with no brakes. For as long as I can remember I have felt numb and out of control. I was sitting in the car, watching, waiting for the crash with no control over the wheel.
My turning point has occurred a few times over the last nine years, but most significantly in 2018. My physical health was declining, and cue the downfall of my mental health. A few suicide attempts landed me in hospital. I was at rock bottom and had no other choice but to claw my way back up.
I'm proud to say that my mental health is miles ahead of where it had been for the last nine years. However, mental illness isn't a 'fix once and you're good for life' kind of deal. I still struggle every single day and I know that will probably be the case for years to come.
Having a mental illness does not define me and it will not stop me from achieving my goals.
My parents play an integral role in the maintenance of my mental health. I know they are always there for me when I need them, and they are an important coping tool for me.
When I feel the darkness creeping in and I can't seem to find the light at the end of the tunnel, I think of them. I think of them and I know I can't leave them without a daughter. They don't deserve that pain.
It's so important to maintain your social connection with the important people in your life. Feeling connected, especially in an increasingly isolated world, is more powerful than ever.
Youth Focus has helped me find my passion. I want to make a difference and share my story so that people know they're not alone.
If you are in an emotional crisis and require urgent support, please contact:
Suicide Call Back Service on 1300 659 467
Kids Helpline on 1800 551 800
Lifeline on 13 11 14
If you are looking for more information and online support, please refer to the following online resources: