We lose more young men to suicide than any other cause of death.
May 8. Save the date that could save a life.
The story of M8D8
M8D8 is an initiative created by the very people it's designed to help: young men. We know that isolation, loneliness and not talking about our struggles can make a deadly combination.
Taking a M8 on a D8 and having a conversation can be all that's needed to bring a friend out of a dark place.
M8D8 celebrates young men connecting in the simplest of ways for the greatest of reasons.
The big idea
Sometimes it's too easy to say yes to 'are you okay?' To find out if a mate is really okay requires a relaxed setting and enough time for a decent chat. That's why we created M8D8.
What are you waiting for? Ask your M8 on a D8 this May 8.
M8D8 is about helping young people change each other's lives by creating a generation of better listeners.
Get on board. Be a mate. Learn to listen.
Make conversations happen
If you think someone needs to talk, ask them how they really are and stick with it until they're ready. You are the right person to have this conversation.
Activities create conversations
Guys talk better when they're doing something together.
Time to listen
Show your mates that you will listen. Let your mate know you're listening now.
Engage with what they're saying
Don't interrupt or judge. If a mate says he's doing it tough, then he is. There is no right thing to say. Just listening is enough.
Set up more support
Encourage your mate to reach out to family, friends, teacher, GP or counselling service.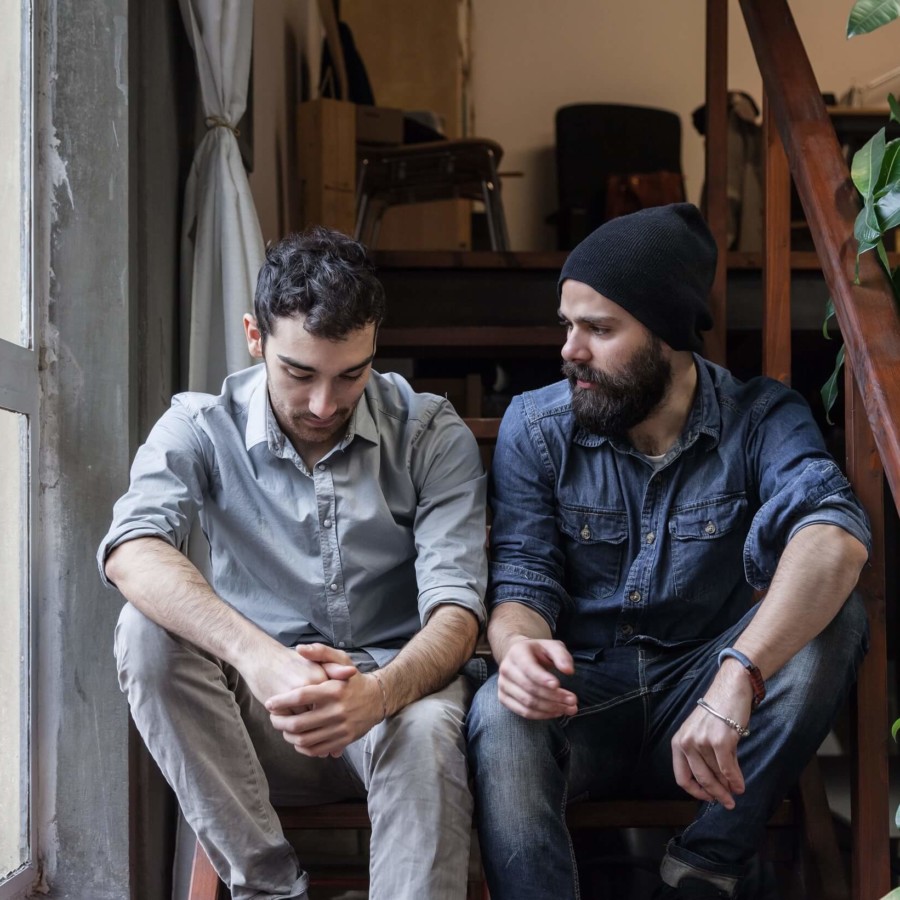 How to D8 a M8
Guys talk better when they're doing something together. It's not about what you do, it's about what you say.
Grab a bite to eat
Watch a game
Get active: play golf, kick the footy, ride a bike or go for a surf
Get out in nature, go for a hike or camping
Play a video game
Watch TV or a movie
Go to a gig, listen to local music
2021 M8D8 campaign is proudly supported by Alcoa Australia.
If you are in an emotional crisis and require urgent support, please contact:
Suicide Call Back Service on 1300 659 467
Kids Helpline on 1800 551 800
Lifeline on 13 11 14
If you are looking for more information and online support, please refer to the following online resources: