Be among the first to board Perth's revolutionary open-air floating event experience at PANORAMA, an exclusive new event in support of our young people and their mental health.
The Raft is a permanently moored open deck event platform on the Swan River, complete with luxurious appointments, uninterrupted water views and exclusive access via The Raft's private tender vessel.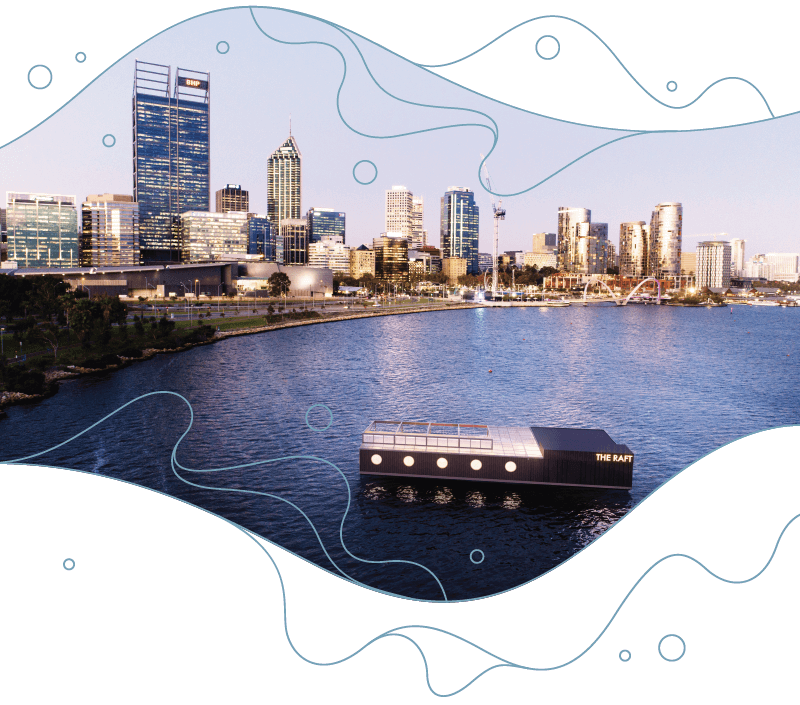 Once on board, guests will enjoy an afternoon of unbridled decadence, complete with a mouth-watering four course spring menu, boutique Western Australian beverages and unique entertainment, while surrounded by the stunning vistas of Perth City, Elizabeth Quay and Kings Park.
Join Youth Focus for a truly memorable afternoon as we raise vital funds to continue our life-saving mental health services for young Western Australians.
Space is limited on this exclusive new venue so book early to avoid disappointment.
EARLY BIRD VISTA TICKET – $275 inc GST
EARLY BIRD VISTA TABLE – $2,750 inc GST
PANORAMA PLATINUM – $5,500 inc GST
*Limited release tables of 8 now available*
If you would like to get involved in other ways, please download our partnership proposal here, check out the Silent Auction Prospectus by clicking here or view the Major Auction Prospectus at this link.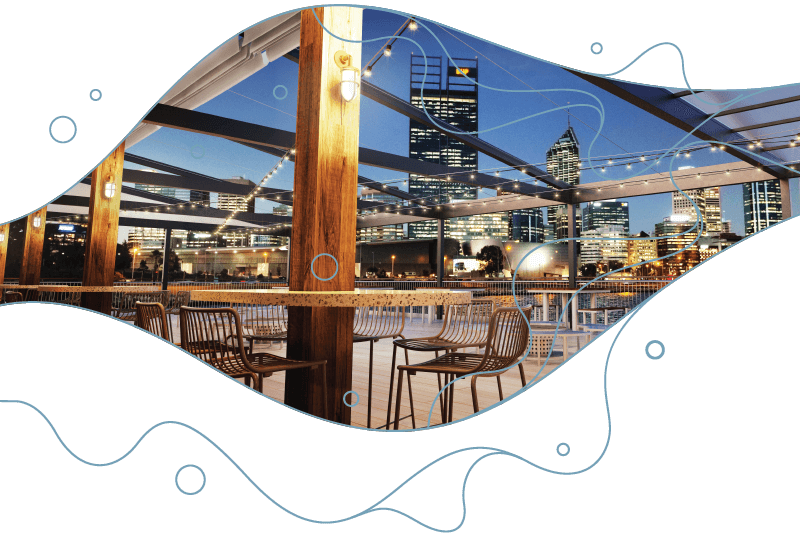 TICKET INCLUSIONS
EARLY BIRD VISTA TICKET
$275 inc GST
One seat on a shared table with stunning vistas of Perth City, Elizabeth Quay and Kings Park
Mouth-watering four course spring menu
Boutique Western Australian beverages all afternoon
Immersive performances and entertainment throughout the afternoon
Exclusive access via The Raft's private tender vessel from Barrack Street Jetty
EARLY BIRD VISTA TABLE
$2,750 inc GST
One exclusive table of ten guests with stunning vistas of Perth City, Elizabeth Quay and Kings Park
Mouth-watering four course spring menu
Boutique Western Australian beverages all afternoon
Immersive performances and entertainment throughout the afternoon
Table name card featuring your company name (if applicable)
Exclusive access via The Raft's private tender vessel from Barrack Street Jetty
PANORAMA PLATINUM
$5,500 inc GST
One table for ten guests with VIP waterfront table placement
French champagne served to your table throughout the afternoon
Mouth-watering four course spring menu
Boutique Western Australian beverages all afternoon
Exclusive access via The Raft's private tender vessel from Barrack Street Jetty
Corporate logo displayed throughout the event
VIP gift for each guest on your table
Corporate logo featured in the event program
Table name card featuring your company logo
Recognition on the PANORAMA event page on the Youth Focus website: www.youthfocus.com.au
Recognition in the Youth Focus e-newsletter
Recognition on the Youth Focus social media accounts