We are proud to have a high calibre of professional and energetic individuals passionate about our cause who greatly assist and promote our work in the community.
Our Ambassadors are influential individuals who recognise the importance of raising awareness and reducing the stigma associated with mental illness.
Our Ambassadors also recognise the importance of community members taking responsibility and playing a leadership role in the prevention of youth suicide and depression.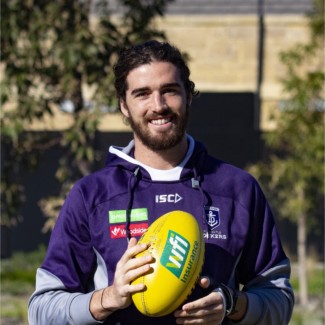 Alex Pearce
Ambassador
Alex Pearce joined Youth Focus as an Ambassador in 2018. Alex Pearce is an Australian rules footballer who plays for the Fremantle Football Club in the Australian Football League (AFL).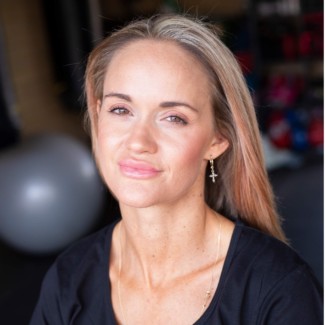 Erin McGowan
Ambassador
Erin McGowan is a world champion boxer with more than 17 years of international experience as a professional boxer.
After battling life's challenges, including single parenthood at a young age, kidney disease, serious physical injuries and adrenal burnout, Erin fought her way back to world champion status. Through these experiences, she understands the importance of good mental health and believes that life, health and happiness are all about balance.
Erin joined Youth Focus as an ambassador in 2018 and is a strong advocate for the cause and vital connection between physical and mental health.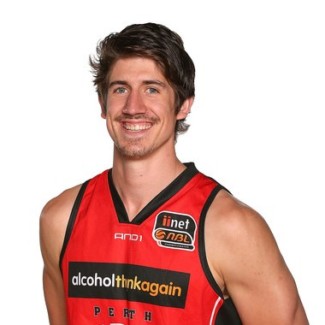 Greg Hire
Ambassador
Greg is an Australian professional basketball player who is passionate about supporting young Western Australians. This passion has led Greg to establish his own mental health charity, A Stitch In Time.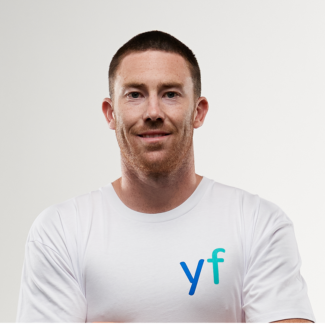 Jeremy McGovern
Ambassador
Jeremy McGovern is an Australian rules footballer who plays for the West Coast Eagles in the Australian Football League (AFL). Jeremy is passionate about mental health and became an ambassador through Youth Focus's partnership with the West Coast Eagles.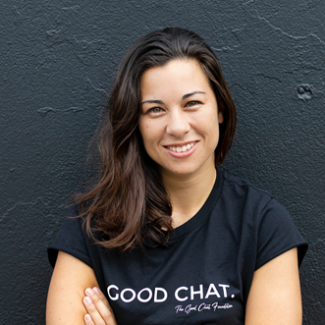 Kelly Bergsma
Ambassador
Having used the services of Youth Focus in 2015/16 to deal with anxiety and depression, Kelly has benefited from the experiences that the organisation offers.
During this time, she developed a greater understanding of her own mental health as well as the mental health of others. This has lead her to create several mental health related films to bring more awareness to PTSD and depression.
With a passion and purpose to give back and help other young Australians, Kelly has founded The Good Chat Foundation. Empowering children and young adults in therapy for mental health concerns through sponsorships for sporting clubs.
"Youth Focus provided me with a safe place to better understand my own mental health challenges. My counsellor Emma's ongoing support through a very dark time in my life, has allowed me to develop coping strategies and become a better person for it. I am now in a position to give back and encourage others to seek help in times of need."
Ambassadors
John Akehurst
Kellie Benda
Wayne Bradshaw
Ricky Burges
Trevor Eastwood
Judy Eastwood
Gus Irdi
Anne-Marie Ferguson
Russell Gibbs
Paul Hopwood
We acknowledge the significant contributions that the individuals above have made to our organisation and the wider community. Without the support of such generous, passionate and committed individuals, we would not be the leading mental health organisation that we are today.
Ambassadors cont.
Justine Bell-Morris
Karl O'Callaghan
Allan O'Grady
Debbie-Ann Scott
Dan Smetana
James Sutherland
Peter Trench
Adrian Kluge
Patrick Hollingworth
Gavin Marsh
If you require urgent mental health support, please attend your nearest hospital emergency department or call:
For phone counselling support, please contact: