The Youth Focus Board performs essential governance and strategy functions for the organisation. We have been deliberate in our recruitment of talented, committed and passionate Directors with complementary skill sets. It's important to us that each Director brings with them not just corporate acumen and commercial experience, but also an understanding and alliance with our organisational values: dynamic, integrity, passionate, quality and collaboration.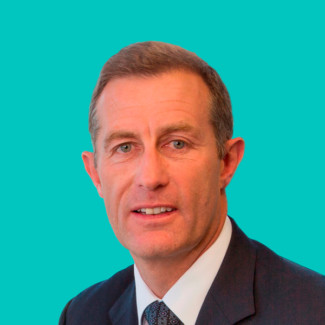 Dean Hely
Chair since February 2020 & Director since March 2015
Dean Hely is the Managing Partner of Lavan. He is also the lead partner of Lavan Commercial Advice and Litigation Group.
Dean Hely was admitted as a partner of Lavan's predecessor firm, Phillips Fox Perth, in November 1999. He was deputy managing partner of that firm and then of Lavan from 2002 to 31 January 2013. Dean became managing partner of Lavan on 1 February 2013.
Dean has over 25 years' experience working in corporate reconstructions, insolvency and commercial litigation. He has worked on numerous major company reconstructions including The Croesus Group, Bulong Operations Ply Ltd, The Mead Group and the merger between StateWest Credit Society Ltd and Home Building Society Ltd.
This experience, together with Dean's work in general litigation; his work for insolvency and reconstruction firms such as McGrathNicol, KordaMentha, Pitcher Partners, Taylor Woodings and Deloitte; and with financial institutions like Westpac Banking Corporation, St. George Bank, National Australia Bank Limited, Commonwealth Bank of Australia, Bank of Queensland Limited, Suncorp and other large financiers, has provided Dean with extensive experience in litigation and general corporate matters.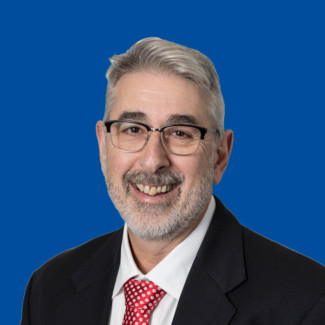 Arthur Papakotsias
Chief Executive Officer & Director since January 2019
As the Chief Executive Officer of Western Australia's leading youth mental health agency, Youth Focus, Mr Papakotsias is committed to improving health and wellbeing outcomes for young people.
Since joining Youth Focus in January 2019, he has embarked on significant reform to diversify the organisation's programs, expand its reach and provide comprehensive wrap-around services for young people across the state.
Originally trained as a psychiatric nurse, Mr Papakotsias has significant experience in leadership roles, particularly across the mental health sector, and has actively advocated for improved mental health policies and programs for much of his career.
In his previous role as chief executive officer at Neami National, Mr Papakotsias steered the organisation through significant growth, increasing the business from two staff – himself and a part-time administration role – to a workforce of more than 1000 supporting 9000 people across five states.
He worked at Neami for 27 years providing community-based mental health services, helping people to improve wellbeing and live independently. Neami is now one of Australia's largest and most successful specialist mental health non-government organisations.
Mr Papakotsias served as a director of Housing Choices Australia, a national provider of affordable housing, since 2011 and has held the position of chair since 2014.
In addition, he was a director of Mental Health Australia from 2011 to 2018 and the chair of its Finance, Audit and Risk Committee between 2014 and 2018.
Mr Papakotsias holds a Graduate Diploma of Business (Health Services Management) from RMIT University and has attended three residential leadership programs at Harvard Business School.
He has also served on numerous other Boards including One the Line, VICSERV (now called Mental Health Victoria) and Mental Health Coordinating Council.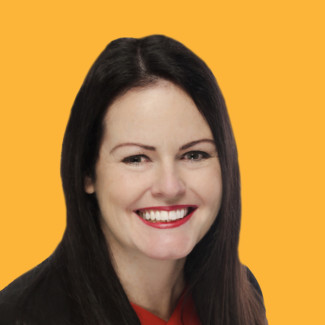 Fiona Lander
Director since August 2012
Fiona Lander is a Partner with Deloitte Australia, working in the Public Sector Consulting area.
She was previously an Executive General Manager with Perth Airport where she had responsibility for a range of functions over time. Prior to this, Fiona held a range of Senior Executive roles in human service portfolios in the State Government for over a decade.
Fiona has a strong interest in suicide prevention and lead the Office for Youth Affairs for many years. She worked closely with the then Ministerial Council for Suicide Prevention, piloting community and peer support programs in regional Western Australia and conducting research into Aboriginal youth suicide prevention and men's help-seeking behaviours. More recently, her role in the Department for Child Protection encompassed policy and practice, with a focus on vulnerable children and young people.
She holds a Bachelor of Arts (Social Science), an Executive Master of Public Administration and is a graduate of the Australian Institute of Company Directors.
Fiona holds a number of non-executive director Board positions including Vice President at Meerilinga Young Children's Foundation and Governing Council Member at South Metropolitan TAFE.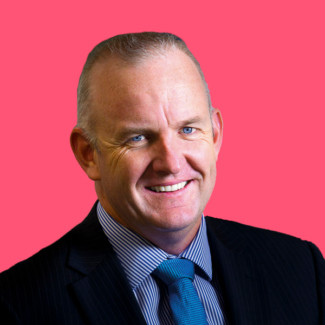 Paul Larsen
Director since October 2016
As Chief Executive Officer, Paul Larsen oversees the management of Arc Infrastructure's (formerly Brookfield Rail) network across the southern half of Western Australia.
Paul is passionate about rail in this State, and is committed to positioning Arc Infrastructure to secure an exciting future for its customers, employees, shareholders and everyone affected by how well the railway performs. He joined the company in 2003 and held several senior commercial positions prior to taking on the leadership role in April 2008.
Paul has since led the transformation of the business with more than $2 billion invested by Arc Infrastructure to deliver an upgraded and modernised railway that has supported a 113% increase of tonnes transported on the rail network. This achievement was recognised by the international rail industry with the 2014 award for corporate innovation and excellence.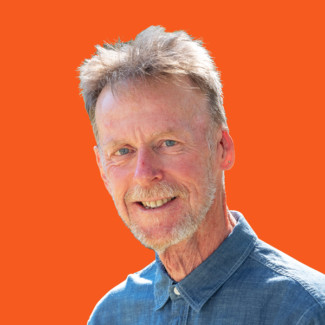 Phil Renshaw
Director since October 2018
Phil is currently an Associate Director in the Taxation division of BDO WA.
Prior to commencing at BDO, Phil had spent 26 years at KPMG in Perth, the last 17 years as a partner.
Phil has a Bachelor of Business from Curtin, is a graduate of the Australian Institute of Company Directors, and is also an Accredited Mediator with the Resolution Institute of Australia. He is a member of CPA Australia and a Certified Tax Adviser with the Taxation Institute of Australia.
Phil has a resounding empathy with the Youth Focus mission, being a father to six children and having seen most things that raising teenagers can bring.
He also rides a bike and has completed 8 Hawaiian Rides for Youth. He is currently Chairman of the Hawaiian Ride for Youth Organising Committee and is a Director of Dismantle Inc.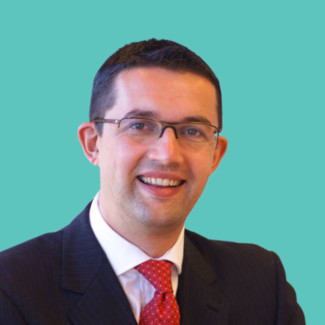 Billy Meston
Director & Chair of Finance, Audit and Risk Management Committee since February 2020
Billy is a Partner and leader of the private clients team in Perth within PwC Australia and has over 25 years' experience.
Billy has been a partner since January 2008 following his move from the UK where he was a Partner with Baker Tilly.
Billy has been working with private, entrepreneurial and not-for-profit organisations in Australia and the UK since 1994. He has significant experience in external audit; corporate governance; process and performance improvement; strategy; valuations; mergers and acquisitions; national and international expansion.
Billy is a Registered Company Auditor (Australia) and has a Bachelor of Commerce from the University of Edinburgh. He is a member of the Institute of Chartered Accountants in Australia and Scotland.
Billy is a former Director and Trustee of the Australian Defence Force Assistance Trust (The Bravery Trust), Director of the Westside Wolves Hockey Club and President of Claremont Nedlands Junior Cricket Club.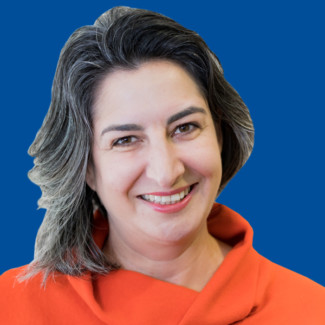 Dr Ashleigh Lin
Director since February 2020
Associate Professor Ashleigh Lin is Program Head of Mental Health and Youth at the Telethon Kids Institute. She is also the Co-Director of Embrace at Telethon Kids, Western Australia's only research centre for the mental health of children and young people from 0 to 25 years of age.
Ashleigh is passionate about improving the mental health of young people. She has published more than 100 academic papers and book chapters in this area and is recognised as a leader in youth mental health research in Australia. In particular, her research is focused on the mental health of marginalised groups of young people, who have a high risk of poor mental health and limited access to appropriate service provision.
Ashleigh holds a Master of Clinical Neuropsychology and PhD from the University of Melbourne and has worked as a post-doctoral research fellow in Melbourne and the United Kingdom. She currently holds a Career Development Fellowship from the National Medical and Health Research Council in Australia. Ashleigh brings many years of experience working with youth mental health services, advocacy agencies, young people and their families.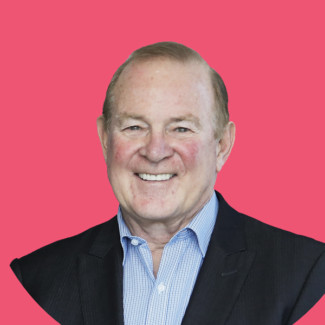 Rod Jones
Member
Rod Jones is the founder and Chairman of Navitas, a global leader in the development and provision of educational services and learning solutions.
The Company has annual revenues of about $1 billion, a staff of approximately 7000 and teaches over 80,000 students across 26 countries.
Rod is widely recognised as one of the pioneers of Australia's international education sector which is now the third largest export industry for Australia.
In 2007, Rod received a Doctor of Education (honoris causa) from Edith Cowan University in recognition of his outstanding contribution to the development of the international education sector both in Australia and overseas.
Rod also represented Australia at the World Entrepreneur of the Year awards in Monte Carlo in 2009.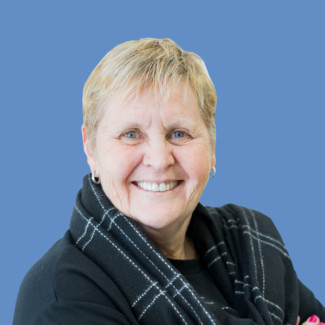 Christina Matthews
Member
Christina Matthews is Chief Executive Officer of the Western Australian Cricket Association (WACA) and a former Australian cricketer.
She is the only woman in Australia to hold the position of CEO of a cricket association and is a well-respected voice within the Australian cricket community. She has proven herself to be an effective and courageous leader since taking on the role of CEO at the WACA in 2012 and has redefined the way the WACA approaches its business.
Christina brings with her 35 years' experience in various management, coaching and development roles within sporting organisations, including cricket, hockey and Australian rules football. A significant contributor to the development of cricket, she has spent many years supporting community cricket associations and sits on a number of Boards and committees.
If you are in an emotional crisis and require urgent support, please contact:
Suicide Call Back Service on 1300 659 467
Kids Helpline on 1800 551 800
Lifeline on 13 11 14
If you are looking for more information and online support, please refer to the following online resources: