The Youth Focus Board performs essential governance and strategy functions for the organisation. We have been deliberate in our recruitment of talented, committed and passionate Directors with complementary skill sets. It's important to us that each Director brings with them not just corporate acumen and commercial experience, but also an understanding and alliance with our organisational values: dynamic, integrity, passionate, quality and collaboration.
Derry Simpson
Director and Chief Executive Officer
Experienced director and senior leader Derry Simpson is the CEO of Youth Focus.
Derry has held a range of senior leadership and executive roles, including at Telethon Kids Institute, and as Managing Director of award-winning advertising agency 303Lowe.
Derry brings a wealth of skills to Youth Focus, including strategy, communications, and governance. She has a passion for equity and inclusion, and a strong understanding of youth mental health.
Derry is dedicated to improving health and wellbeing outcomes for young people and is looking forward to being part of achieving the organisation's vision.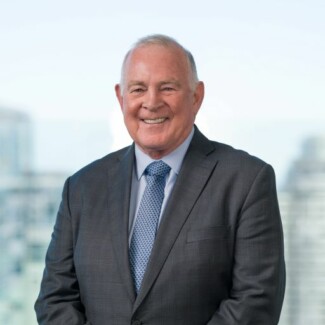 Rod Jones
Chair since July 2023 & Director since May 2020
Rod Jones is the founder and Chairman of Navitas, a global leader in the development and provision of educational services and learning solutions.
Navitas has annual revenues of about $1 billion, a staff of approximately 7000 and teaches over 80,000 students across 26 countries.
Rod is widely recognised as one of the pioneers of Australia's international education sector which is now the third largest export industry for Australia.
In 2007, Rod received a Doctor of Education (honoris causa) from Edith Cowan University in recognition of his outstanding contribution to the development of the international education sector both in Australia and overseas.
Rod also represented Australia at the World Entrepreneur of the Year awards in Monte Carlo in 2009.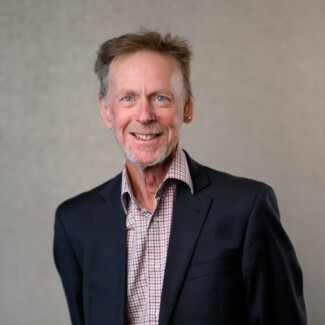 Phil Renshaw
Director since October 2018
Phil is a Director in the taxation division of BDO WA.
Phil has a Bachelor of Business from Curtin University, is a graduate of the Australian Institute of Company Directors, and is an Accredited Mediator with the Resolution Institute of Australia. He is a member of CPA Australia and a Certified Tax Adviser with the Taxation Institute of Australia.
A father to six children and one grandchild, Phil has a resounding empathy with the Youth Focus purpose. He has completed the Hawaiian Ride for Youth 13 times and was Chair of the Hawaiian Ride for Youth Organising Committee for three years.
Phil is also sits on the Board and Finance and Risk Committee of not-for-profit Elderbloom Community Care Centres.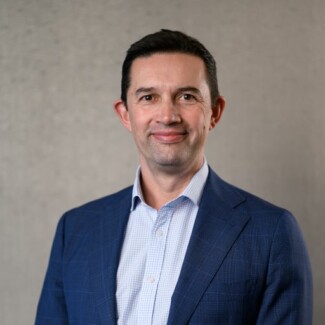 Billy Meston
Director & Chair of Finance, Risk, Audit & Governance Committee since February 2020
Billy is a Partner and leader of the private clients team in Perth within PwC Australia and has over 25 years' experience.
Billy has been a partner since January 2008 following his move from the UK where he was a Partner with Baker Tilly.
Billy has been working with private, entrepreneurial and not-for-profit organisations in Australia and the UK since 1994. He has significant experience in external audit; corporate governance; process and performance improvement; strategy; valuations; mergers and acquisitions; national and international expansion.
Billy is a Registered Company Auditor (Australia) and has a Bachelor of Commerce from the University of Edinburgh. He is a member of the Institute of Chartered Accountants in Australia and Scotland.
Billy is a former Director and Trustee of the Australian Defence Force Assistance Trust (The Bravery Trust), Director of the Westside Wolves Hockey Club and President of Claremont Nedlands Junior Cricket Club.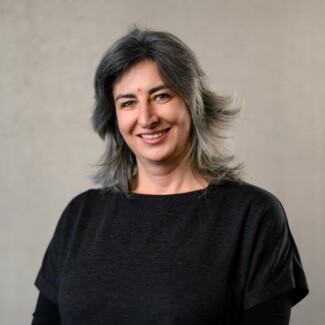 Professor Ashleigh Lin
Director since February 2020
Ashleigh Lin (she/her) is a Professor at the School of Population and Global Health at the University of Western Australia.
Ashleigh is passionate about improving the mental health of young people. She has published more than 200 academic papers and book chapters in this area and is recognised as a leader in youth mental health research in Australia. In particular, her research is focused on the mental health of marginalised groups of young people, who have a high risk of poor mental health and limited access to appropriate service provision.
Ashleigh holds a Master of Clinical Neuropsychology and PhD from the University of Melbourne and has worked as a post-doctoral research fellow in Melbourne and the United Kingdom. She currently holds an Emerging Leadership Fellowship from the National Medical and Health Research Council in Australia. Ashleigh brings many years of experience working with youth mental health services, advocacy agencies, young people and their families.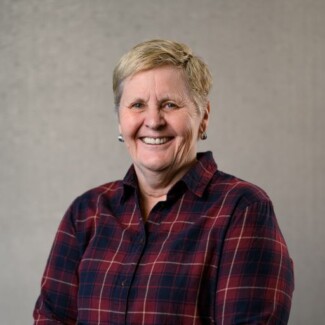 Christina Matthews
Director since August 2020
Christina Matthews is Chief Executive Officer of the Western Australian Cricket Association (WACA) and a former Australian cricketer.
Christina is the only woman in Australia to hold the position of CEO of a cricket association and is a well-respected voice within the Australian cricket community. She has proven herself to be an effective and courageous leader since taking on the role of CEO at the WACA in 2012 and has redefined the way the WACA approaches its business.
Christina brings with her 35 years' experience in various management, coaching and development roles within sporting organisations, including cricket, hockey and Australian rules football. A significant contributor to the development of cricket, she has spent many years supporting community cricket associations and sits on a number of Boards and committees.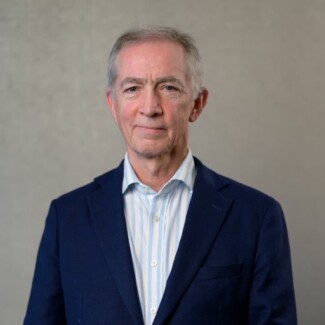 Dr Peter Wynn Owen
Director since May 2022
Dr Peter Wynn Owen is a Consultant Psychiatrist and an experienced hospital CEO/health service administrator. He currently holds a part time consultant appointment with the State Forensic Mental Health Service and has a private forensic psychiatry practice specialising in the assessment and management of high risk offenders.
After finishing medical training in the UK in 1987 he undertook specialist training in psychiatry in the UK, New Zealand and Australia. Following public and private Consultant Psychiatrist roles in the WA public sector he held a number of senior Health and Mental Health leadership roles with WA Health, including Executive Director, Mental Health Division in the Department of Health, Executive Director Swan Kalamunda Health Service, and Executive Director Contract Management and Procurement, North Metropolitan Health Service, Executive Director, Women's and Newborns Health Service (including King Edward Memorial Hospital) and Chief Executive Officer, WA Quadriplegic Centre.
His experience in governance, clinical and corporate, has been gained through hospital and health service management roles, new service development, including the lead role in the development of the St John of God Midland Hospital Clinical Services Contract with government, chairing the WA Health Supply Council, and as a Gateway reviewer, conducting governance and risk reviews of significant Government health projects in NSW, Victoria and New Zealand.
Peter's past Board experience includes director roles with the WA Psychologists Board, Beyond Blue, and most recently with the WA NGO Women's Health and Family Services. He was also previously chair the Youth Focus Clinical Governance Committee.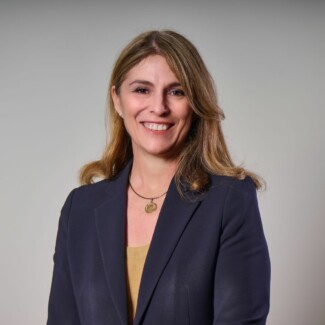 Sam Retallack
Director since November 2022
With her extensive leadership experience and passion for diversity, equity, inclusion and the youth mental health cause, Sam Retallack is a welcome addition to the Youth Focus Board.
Sam has a wealth of experience in senior management, human resources, consulting and operational roles across a range of industries. Her unparalleled knowledge will be invaluable in driving Youth Focus forward.
Sam currently serves as the Chief People Officer at IGO Limited. Her role is focused on providing leadership and oversight of all people and culture activities, including diversity, equity and inclusion initiatives, learning and talent development and reinforcing the organisation's culture, purpose and values.
During her diverse career, Sam Retallack has contributed to the community through extensive pro bono work. In 2020, she was included as one of the Women in Mining 100 Global Inspirational Women.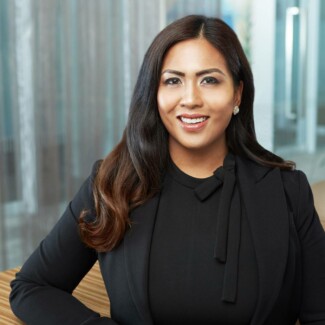 Framy Anne Browne
Director since July 2023
Framy Anne Browne is the lead partner of Lavan's Family Law (Private Clients) team. She has extensive experience with matters of considerable commercial and factual complexity, and has been consistently recognised by the Doyle's Guide for Australian Best Lawyers.  Framy holds a Masters of Applied Law (Family Law).
Framy is also an experienced Board Director and leader. She has previously sat as an elected member on the Executive and Ordinary Councils of the Family Law Practitioner's Association (WA) and is a past Director of the Australia Philippines Business Council.  She is currently a Board Member for Charlie's Foundation for Research, which is dedicated to advancing medical research at Perth's Sir Charles Gairdner and Osborne Park Hospitals.
If you require urgent mental health support, please attend your nearest hospital emergency department or call:
For phone counselling support, please contact: