Derry Simpson
Chief Executive Officer since February 2023
Experienced director and senior leader Derry Simpson is the CEO of Youth Focus. Derry is a champion for youth mental health, and is dedicated to improving wellbeing outcomes for young people across the State.
Derry is driven by the belief that a young person's mental health shouldn't get in the way of them being who they want to be. By working with sector partners, stakeholders, and communities, Derry leads Youth Focus to deliver a safe, quality mental-health service for young Western Australians - wherever they need it most, at no cost.
Before joining Youth Focus, Derry was the Director of Strategy at Telethon Kids Institute – a role that enabled her to combine her many years of brand and communications experience, with an absolute passion for improving the health and wellbeing outcomes for children everywhere.
Previously, Derry was Managing Director of award-winning advertising agency 303MullenLowe. There she worked with a huge variety of organisations, including many not-for-profits; tackling strategic brand and business projects, and using creativity to solve the most complex of business issues.
An exceptional facilitator, coach and leader, Derry holds a number of Board and strategic advisory positions, is mentor to many young women in WA and a 2018 Telstra WA Business Woman of the Year Finalist.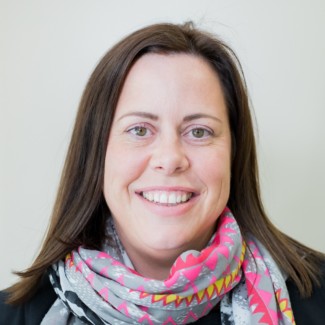 Angie Perkins
Chief Operating Officer since September 2020
Angie is the previous Service Delivery Manager at Zonta House Refuge Association, an organisation which supports women who have experienced, or are at risk of experiencing, family and domestic violence through accommodation, holistic support services and education.
Prior to that, Angie held various roles across government and community organisations such as Centrecare, Hope Community Services and Next Step.
Angie has a raft of community service, social welfare and business qualifications, including a Bachelor of Social Science majoring in social welfare, Graduate Certificate in Business and is currently working towards an MBA.
Angie has more than 20 years' experience in the not-for-profit and government sectors and has worked in areas focusing on drug and alcohol, pharmacotherapy, homelessness, mental health and domestic and family violence. She is committed to driving change through innovation, evidence-based practice and inspiring staff to support people to achieve their goals through self-determination.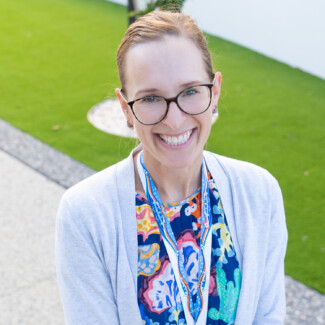 Jill Downard
Chief Marketing Officer since September 2022
Jill is an experienced Director Brand and Communications with a demonstrated history of working in brand development, community engagement and change management.
Jill is skilled in Brand Strategy, Engagement, Digital Marketing, Mentoring, Fundraising, and Management.
She is a senior leader with a Bachelor of Commerce (Honours) and a Graduate Diploma focused in Community Development from Murdoch University.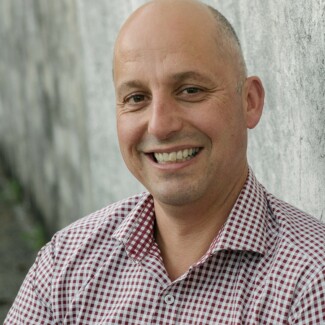 Heiko Plange-Korndoerfer
Chief Development Officer since December 2022
Heiko is a globally certified fundraising executive with extensive experience in managing fundraising and corporate partnership programs.
With a comprehensive background in developing and implementing strategic marketing and major gifts fundraising, Heiko has worked with organisations spanning health, medical research, arts, education, and community services.
Heiko has led fundraising teams raising funds for Brightwater Care Group, St John of God Health Care, Western Australian Museum Foundation, Harry Perkins Institute of Medical Research, Perth Children's Hospital Foundation and Perth Zoo. He is a Fellow of the Fundraising Institute of Australia.
He is a recipient of several awards, including the inaugural Centre for Social Impact Scholarship awarded by the Qantas Foundation and was recognised by his peers with the Award for the most Outstanding Fundraising Project in Australia in 2019.
If you require urgent mental health support, please attend your nearest hospital emergency department or call:
For phone counselling support, please contact: