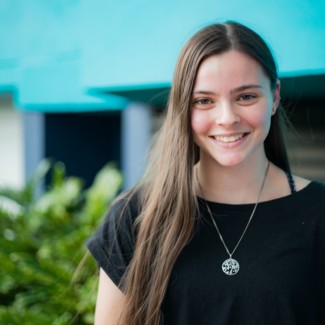 Ali Pretzel, 21
Member
I joined the Youth Reference Group in 2018 and have really enjoyed it. I love knowing that I can make a difference to young lives!
I am passionate about erasing the stigma that surrounds mental health and I enjoy attending events on behalf of Youth Focus to spread awareness in the community. I, like many others, have suffered with mental health issues but I now use my experiences to show others that things do get better and it's ALWAYS okay to ask for help.
Ally Collins, 20
Member
I am a passionate member of the YRG because I believe Mental Health problems especially in younger people is a big issue in our society that needs to be talked about.
Youth Focus does absolutely outstanding work and I love being part of an organisation that helps kids suffering from mental health issues. When I first joined the group I had limited understanding of the services available. I have found being involved with the Youth focus group and broader team at various activities throughout the year has made me a more confident person and I have loved getting to know a whole new group of people.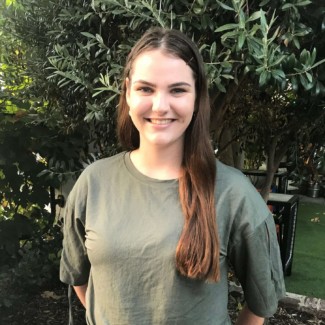 Bree-anna Tilbrook, 21
Member
As a past client of Youth Focus I have an understanding of some of the difficulties young people face in terms of their mental health.
Being actively engaged in the community and being involved in the organisations, as well as having an input into what projects, or services work best for Youth Focus clients. All the opportunities we are given to speak up and help beat the stigma around mental health and suicide is a great passion of mine, and being a part of the Youth Reference Group is a great platform for my future career as a school Psychologist.
Joel Weir, 21
Member
As someone who knows how difficult it is to deal with mental illness, I feel that it's crucial that Youth Focus continues to provide their services all across WA.
Mental health is something I'm incredibly passionate about and by volunteering with Youth Focus, I hope we can not only help to keep our services relevant to the youth of today, but to also help remove the stigma that surrounds mental illness.
I want people to feel safe and comfortable when talking about their struggles rather than bottling everything in. Whether that be when talking to family, friends, or a professional, I want the people of WA to recognise that it is OK to not be OK.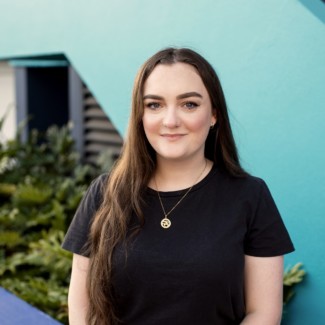 Lily Philp, 23
Member
I joined the Youth Reference Group (YRG) at a mid-point in my mental health journey. I was still struggling, but beginning to work things out.
Writing this, it has been two years since that point, and Youth Focus through the YRG has helped me understand how to treat myself and others. I've also been able to use my own journey and experience to provide feedback on what I think would help others. Everyone's process is different, and having seen high school counselors, and public and private mental health professionals, I've learned that there is so often a disconnect between what is being provided and what would actually help. Working with Youth Focus has been really important to me to increase accessibility and engagement of young people with the Youth Focus services. This 'journey' isn't straightforward, nor does it have a set timeline, but as I've learned about myself and the services available, Youth Focus has adapted too. The YRG is a really great space to help develop Youth Focus, but it is also a really great space to develop yourself.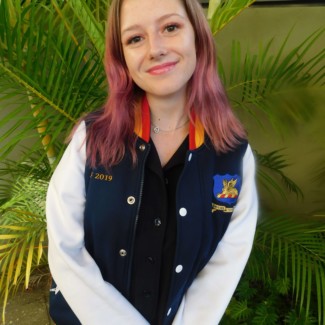 Midaiah Harnett, 19
Member
I think recent generations have finally started to see the importance of recognising mental health issues within society, and especially within young people.
However, it's important not to let this small step be considered "progress" in the sense of thinking the problem is solved, and no longer needs attention or consideration. It's important as young people to keep fighting for the issues which affect us, and one of those is a poor understanding and acceptance of mental health within the community. When two in three people under the age of 25 have experienced some form of mental illness or struggled significantly with their mental health, we need to be active in spreading the message that this is nothing to be ashamed of; a message of acceptance. I think that's why I'm passionate; because young people should never feel ashamed, and need to know there are people who will support and accept them through anything. That's what everyone deserves.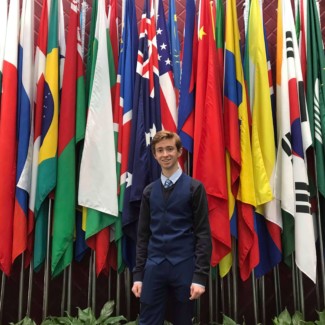 Roberto Vitali-Lawn, 19
Member
Mental health is extremely important for anyone from a social or economic perspective.
Your mental health, like any other facet of health, influences your potential and capability to participate in society. Having strong mental health is essential for your wellbeing as a person and is incredibly important especially at an emerging age. Youth Focus is an amazing service that provides free counselling services to young people who are more susceptible to a growing issue that should be dealt with in the community, from the front lines. Personally, I have always been involved with mental health and seen the destruction that being without access to mental health services can cause especially within young people.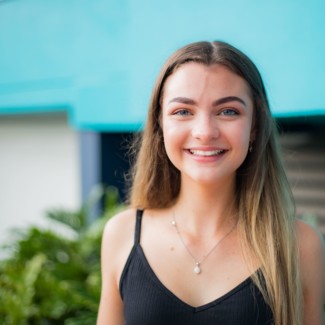 Tessa Gilson, 20
Member
What makes me happiest is seeing people grow into the best people they can possibly be.
When someone is struggling with their mental health it can prevent all the growth that they are so capable of achieving. I am passionate about being involved with Youth Focus because their services support young people with mental illness so that they can continue to thrive as incredible individuals.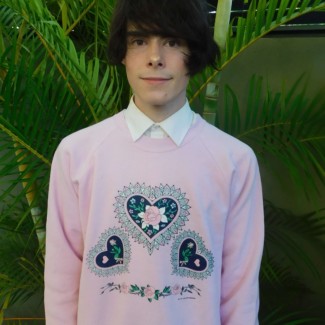 Zac Boase, 20
Member
Mental health is part of everyone's life. It means many different things to different people and it ebbs and flows, and in times of need, it's great to know that organisations like Youth Focus can be there to support you. Having this opportunity to be apart of the YRG is something I'm very grateful for, and I always hope to make positive changes to help support young people who are struggling.
Being able to overcome the stigma around mental health and being able to shamelessly say you're struggling or have struggled is something I think we should all be more passionate about. Not just so we can seek help, but so we can celebrate our scars and realise that it's far more common than we think it is and we don't have to be ashamed about it.
Being able to give feedback to an organisation that adapts and grows to help young people in need, wherever they may be in their lives, is an incredibly rewarding experience that is a privilege to be apart of. Getting to share your experiences and perspectives to shape how services are delivered is something I always look forward to. Knowing that you won't just speak, you'll be heard.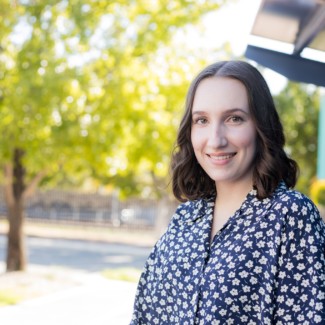 Sasha Keay-Smith, 22
Member
As someone studying counselling and being passionate about the mental wellbeing of youth, I joined the YRG to do my part in raising more awareness around the importance of mental health and the work that Youth Focus does.
From my experience and that of my close friends, I really understand the importance of building a stronger awareness of and also access to mental health services, in order to support youth through such a transformative time and give them the tools they may need with them now, as well as for the rest of their lives.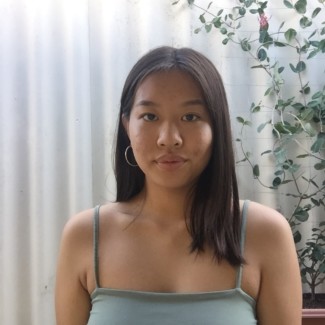 Joanne Lam, 17
Member
I want to support an organisation that empowers people to find their inner strength.
Through accessing mental health services in the past, I've learnt (and I'm still learning) of ways to get through rough patches in my life. I can definitely say that I feel more resilient and ready to deal with any issues that may come up. In a strange way, I am grateful for my mental health journey because even though I still need support, it has led me down a path of clarity and given me so many opportunities to grow as a person. More often than not, mental health issues do not have one quick fix. I believe that looking after your mental health requires a continual adjustment of approaches, and these are the skills that I want everyone to have. I want to contribute to an organisation that will coach young people into the best versions of themselves.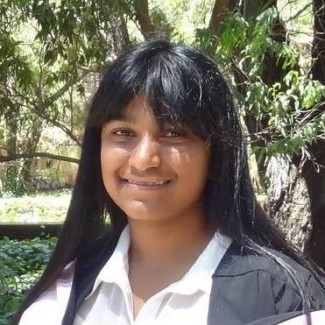 Danielle D'Souza, 21
Member
I am passionate about being a member of the Youth Reference Group because I would like to be part of a group that aims to better the wellbeing of young people that are struggling.
I enjoy being around people who are also motivated to make a difference and I believe that with this group we can bring more exposure to mental health issues and teach society to be more aware and accepting.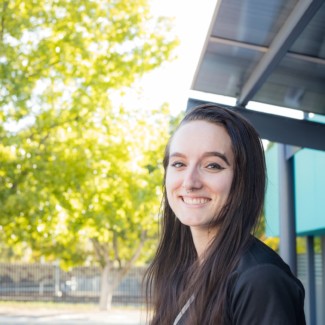 Sundara Link, 21
Member
I joined the Youth Reference Group to help young people gain a better understanding of their mental health and how to flourish in such a difficult world.
Youth Focus helped me when I was struggling with my mental health, and now I want to be able to give back to young people in my community.
If you are in an emotional crisis and require urgent support, please contact:
Suicide Call Back Service on 1300 659 467
Kids Helpline on 1800 551 800
Lifeline on 13 11 14
If you are looking for more information and online support, please refer to the following online resources: