Youth Focus operates a free, face-to-face and web-based professional counselling service for young people aged 12 to 25 who may be experiencing suicidal thoughts, depression, anxiety and self-harm.
Helping young people live full and healthy lives.
Our confidential services are delivered in a number of metropolitan and regional areas across Western Australia by experienced psychologists, clinicians, counsellors and mental health professionals.
If you, or a young person you know, has been experiencing any of these issues, please call us on (08) 6266 4333:
Feeling unhappy, moody or irritable a lot of the time
Feelings of emptiness or numbness
Losing interest and pleasure in activities that you once enjoyed
Change in appetite, eating habits or weight
Change in sleeping habits
Tiredness, lack of energy and motivation
Difficulty concentrating
Feeling bad, worthless, guilty or overly critical of yourself
Negative or 'down on yourself' thoughts
Thoughts of death or suicide
Periods of intense fear or anxiety
Unwanted thoughts and fears
Uncontrollable and unrealistic worry about everyday situations
Deliberate acts of self-harm or injury as a way of coping with difficult or painful feelings
Referring a young person to our service is simple. An informal referral can be made by family members, carers, GPs and health professionals, or by young people themselves. We also accept young people with Mental Health Care Plans from their GP.
If you are a parent, carer or school representative and want to make a referral for someone you know, please complete the referral form below.
Please ensure the young person is aware of your referral. If the young person is in a crisis, please contact the local emergency department or call Lifeline on 13 11 14.
Youth Focus offers a recovery-oriented mental health service which is centred on and adapts to the aspirations and needs of young people. This model promotes a culture and language of hope and optimism, with the young person feeling valued, welcome and safe.
Our service design draws strength from and is sustained by a diverse workforce including those with lived experience and input from young people through our Youth Reference Group.
For more information, simply call us on (08) 6266 4333.
View our Privacy Policy here.
Youth Focus is accredited by the National Standards for Mental Health Services.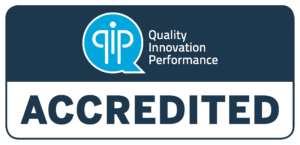 If you are in an emotional crisis and require urgent support, please contact:
Suicide Call Back Service on 1300 659 467
Kids Helpline on 1800 551 800
Lifeline on 13 11 14
If you are looking for more information and online support, please refer to the following online resources: